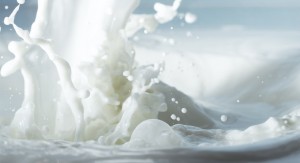 German dairy farmers were making a net loss in January and this continued into the spring, latest industry figures show in Germany.
Cost of production
Cost of production in April was 45.95 cents per kilo, ahead of farmgate milk price which slipped to 40.60 cents per kilo. This is according to joint market intelligence from the European Milk Board and MEG Milch Board which showed a growing deficit since the start of the year. The study also tracked regional variations, finding southern Germany had highest production costs at 51.06 cents, with the eastern farms in between and northerners paying 43.52 cents to produce a litre of milk.
EMB President
April saw a price/cost ratio at a 12 per cent deficit, a phenomena the Germany dairy sector has been seeing for a "long time", according to EMB President Romuald Schaber. He called for a market monitoring agency to regulate milk production with the current Russian import ban hitting EU exports. "The situation in the EU is already critical in general, but due to the Russian import restrictions the pressure is even higher," he said. "Without the intervention of such a monitoring agency it will not be possible for the dairy sector to react adequately in every situation."
Thanks to TheCattleSite for this news.