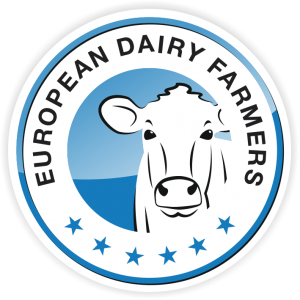 The annual EDF Congress is a highlight since EDF's foundation. Every year more than 300 members, partner and other interested dairy enthusiasts meet to discuss a specific topic and to learn about dairy farming in the host country. Every EDF congress is organized by a different national branch.
Congress in 2016
Participants of the EDF congress can look forward to plenary sessions with interesting guest speakers, workshops in small groups, visit of EDF member farms and enough time and opportunities for socializing with other participants. The 2016 EDF Congress will take place in La Baule, France, from June 28-30. It will be organised by the French EDF branch under the topic: Think differently. Think diversity. See our website for the invitation video 2016.
In previous years
In the past years, EDF members, partners and guests visited the following countries and their national branches to discuss very different aspects of dairy farming:
2015 Rostock, Germany:
25 years of entrepreneurship – Always looking to the future
2014 Winterthur, Switzerland:
Tradition meets market – Milk production with new possibilities
2013 Sweden:
Managing a high-input and high-output system
2012 Belgium:
Farming around the city
2011 Stoneleigh, UK:
Adapting to the market
2010 Saluzzo, Italy:
Dairy farming under Mediterranean conditions
2009 Cork, Ireland:
Grasping the opportunities
2008 Groningen, Netherlands:
New reality
2007 Nitra, Slovakia:
Competitiveness of dairy production in the new member states
If you want to know more about previous congresses please contact the EDF headquarters (www.dairyfarmer.net).