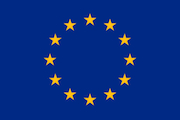 EU politicians call for more Dairy Help as SMP intervention reaches limit. The EU must quickly take further measures to stabilise milk prices and bring relief to struggling dairy farmers, urged MEPs in Thursday's plenary debate with Commissioner Phil Hogan and Dutch deputy farm minister Hans Hoogeveen.
Measures
These measures should include an EU-wide lid on milk production to boost prices, a more efficient intervention system, to enable the EU to react more swiftly, and balancing the supply chain to enable farmers to earn fair returns, they said. Agriculture Committee MEPs debated measures to address the on-going dairy crisis on Wednesday evening with representatives of the Council, the Commission and the dairy sector.
Milk quotas
A majority of speakers opposed a return of milk quotas, but many MEPs insisted supply must be better managed to avoid increases in milk production that put even more downward pressure on prices. They also stressed an EU-wide solution is needed to avoid distortions on the single market. The debate came as the intervention scheme for skimmed milk powder (SMP) closed as it reached its volume limits of 218,000t this week.
Commissioner Phil Hogan stated the Commission intend to propose further increases in the SMP intervention ceiling to 350,000 tonnes. Fixed price intervention remains open for butter.
TheCattleSite News Desk