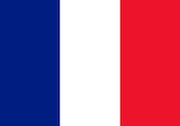 Tour of European milkproducer organisations in the West of France. Since 2009, crises have become a recurring feature. This was caused by production increase through the so called "soft landing": The European Commission has increased milk quotas without concern for market situation and market outlook – so the quota system didn't work any longer. As a result the milk market has experienced a substantial fall in milk prices.
Milkproducers
For years now, milk producers have been unable to live off their work. As a result, the producer organisations (PO) of France MilkBoard decided to take things into their own hands by creating POs to reinforce the market position of producers. To this aim and together with their fellow European POs WAFAB from Belgium and MEG Milch Board from Germany as also the National Association of Danish Dairy Farmers Danske Mælkeproducenter, they organised a "Tour of the West" at the beginning of April and appealed to French producers, as also all dairies, to join them.
Conference and Tour
After a conference entitled "Dairy crisis – the European solution", a series of meetings towards information dissemination and discussion were held from April 5 to 7. These three days of meetings gave dairy farmers a chance to share their experiences and to talk about the current situation. The message was clear: the creation of producer organisations is the only way to achieve real impact during price negotiations! Emmanuel Binois, co-president of France MilkBoard Greater West, agreed that strengthening POs is of key importance in France and at European level: "The meetings led to a number of exchanges with our German, Belgian and Danish colleagues. Like everywhere in Europe, they are facing the same problem as us: we do not have much power in the face of dairies, which are often large international companies." In his opinion, the creation of cross-cutting, free and independent POs in milk-producing areas would help to truly reinforce the position of producers. "The more we are, the stronger our position in business negotiations. And we could also go further: if we bring together enough producers at national level, we can even envisage creating a European PO in the medium term. Why should borders stop us – this is Europe after all!"
Milkprices
The discussions between producers from different countries showed yet again that the situation is the same all across Europe: Milkprices do not cover production costs. This is also the case in countries like Denmark, where structural changes are much more advanced. "On Danish farms, average debt is around 20,000 euros per cow," states Kjartan Poulsen, president of the National Association of Danish Dairy Farmers Danske Mælkeproducenter. "The debt weighs heavily on our shoulders and on those of many colleagues who have no other choice but to close down," he explains.
"Producers, join us – together we are stronger!"
According to European producers, working shoulder to shoulder and looking for joint solutions – and not fighting against each other – is the only possible way to bring about a change. They believe the solution is, and will have to be, European.
France MilkBoard