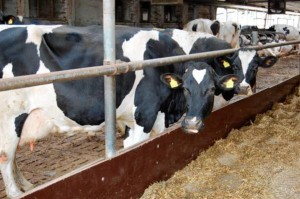 CowSignals.com Training Open Day trainings à-la-Carte
COMING UP NEXT:
June 13-25, 2016
COWSIGNALS À-LA-CARTE
We offer a two-week program with a different training every day. We offer twelve subjects from which you can pick à-la-carte: you choose the day(s) you're interested in and select your own personalized program. We always have the right fit for you!
LOCATION
CowSignals Training center, Bergharen, the Netherlands (Holland).
PROGRAM
Day 1. CowSignals
Day 2. HoofSignals
Day 3. YoungStock Signals
Day 4. Dry to Fresh Signals
Day 5. Fertility Signals
Day 6. PeopleSignals
Sunday Fun day!
Day 7. Udder Signals
Day 8. Feeding Signals
Day 9. Stress-free Stockmanship
Day 10 . Robot Milking Signals
Day 11. Building for the cow
Day 12. Barn Design
INVESTMENT
Day fee per person per training: € 400,-
Day fee if you join three trainings or more: € 330,-
See www.CowSignals.com